Here at Review Travel, client feedback is very important to us. That's why we have made it even easier to add breakfast and meal deals to your Premier Inn bookings on our online booking tool, OrBiT.
Once you have selected your desired Premier Inn property you can search the rates available and select either a "breakfast included" or "breakfast optional" rate as shown above.
There is no need to worry if you select a rate without breakfast though as this request, along with breakfast type and meal deal options etc., is available to add to your booking on the last page before you checkout under the Premier Inn Extra Services tab.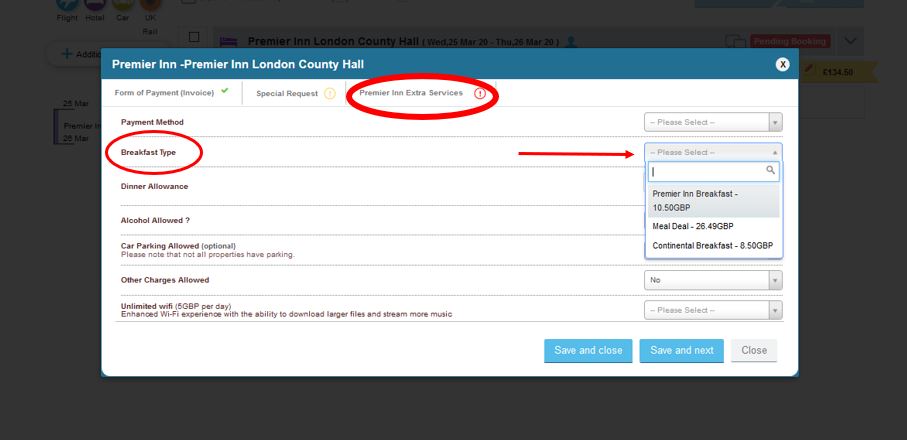 In case you were wondering we can offer you thousands of hotel options through OrBiT, not just Premier Inn so don't forget to benchmark your hotel stay…. you may get an even better deal. Review Travel has got you covered to make your business travel simple!
To find out more about our travel technology or if you have any questions please contact our reservations team today on 01625 446 277.
Review Travel – Your journey. Our business